When the Great Outdoors Beckons – Can Your Dog Answer the Call of Nature?
With your busy schedule, it's hard to be home to let your dog out when he needs to 'take care of business'. This delay can result in accidents in the house or health consequences for your best friend. It's heartbreaking to see your pet in pain, and a single trip to your veterinarian can break your budget.
When you have an energy efficient Hale Pet Door installed by Salt City Pet Doors, you'll have the peace of mind that your dog can get out for exercise and elimination without waiting for you to get home.
Only the Best Pet Door for Your Best Friend
When you chose your perfect pet – or she chose you – you knew you were making a lifetime commitment. When it's time to choose the perfect pet door for your home, be sure to get one that will last and have replacement parts available for years to come.
Hale Pet Door has been making the highest quality dog doors since 1985 with customers still getting new flaps after all this time. The 5 Year Warranty ensures that your pet door will serve you and your pet well.
With 4 colors of frames, you can have a dog door that compliments your décor instead of detracting from it. The custom installation always looks like the pet door was made just for your home.
The original double flap pet door still outperforms the copies that have been created. The soft clear vinyl flaps are heavy enough to keep the outside out while allowing your pet safe access to the outside and back inside again. When your dog uses a pet door in hot or cold weather, there is less air exchange from your home than when you open your entrance door to let him in and out.
The locking security cover keeps your home safe when your dog isn't home to sound the alarm.
Professional Dog Door Installation
Jake Trotta of Salt City Pet Doors is a Certified Hale Pet Door Dealer/Installer as he has attended and successfully completed the Hale Pet Door Hands-On Training with company founder, Bill Hale. Jake will install your pet door with the greatest attention to detail and respect for your home.
A pet owner himself, Jake understands that your pets are your family, and you want the best for them. Providing a high quality pet door will make your life easier as you won't have to continually let the dog out, let the dog in, let the dog out again…
With over a decade of customer service experience, Jake knows how special your home is to you and will treat it with great care to ensure that you get exactly what you need and want for your best friend.
Call Jake at
801-613-7387
(PETS) today to discuss your dog door options.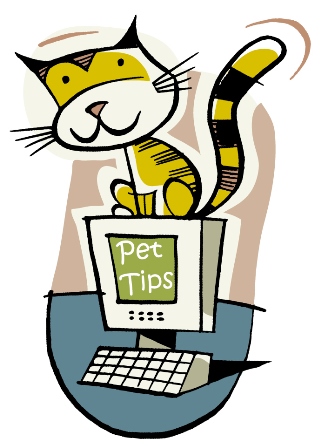 Check out these tips to enhance the lives of your pets at Hale Pet Door Pet Tips.